Grilled porterhouse steak with wedges and pepper gravy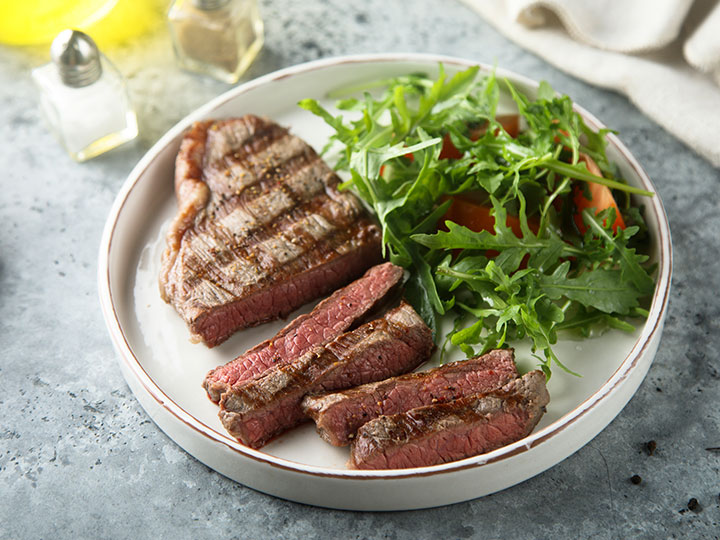 Serves: 4 | Preparation Time: 10 mins | Cooking Time: 40 mins

Ingredients:
4x Farm88 yearling beef porterhouse steaks
4 tbsp butter
3 tbsp extra virgin olive oil
2-4 tbsp plain flour
3 cups beef stock
1 ⅓ cup thickened cream
2 tbsp pepper steak seasoning
salt and pepper, freshly grounded
4 handfuls rocket leaves
6 large washed potatoes, cut into wedges
Cooking spray

Method:
Preheat fan forced oven to 180˚C. Grease an oven tray with cooking spray and line potato wedges on tray making sure none overlap. Cooking in oven for 25 minutes or until soft, turning after 10 minutes. Season with salt and pepper once cooked.
In a bowl, combine rocket leaves and 1 tbsp oil, set aside. Meanwhile, season steaks with salt and pepper, melt butter in hot pan and cook steaks to your liking then set aside (keep warm).
Turn heat to medium and add enough flour to thicken the juices left from the steak. Begin adding the stock slowly, whisking constantly to avoid lumps. Whisk in the pepper steak seasoning then add cream and thicken to your liking on a low/medium heat.
Serve steaks with wedges, rocket leaves and gravy.